We tried playing together over JamKazam during peak-Covid and it was frustrating. Joe had 40-85ms latency.
Our first 3pc show since 2019 at the Footlight/Windjammer on June 17th was cathartic. Love Letter, Oof and Freak Bag played too. We played some decade-old songs, some that are from the album we've been working on for five years, and some brand new ones. Dalton Patton, took photos of all the bands, thank you Dalton!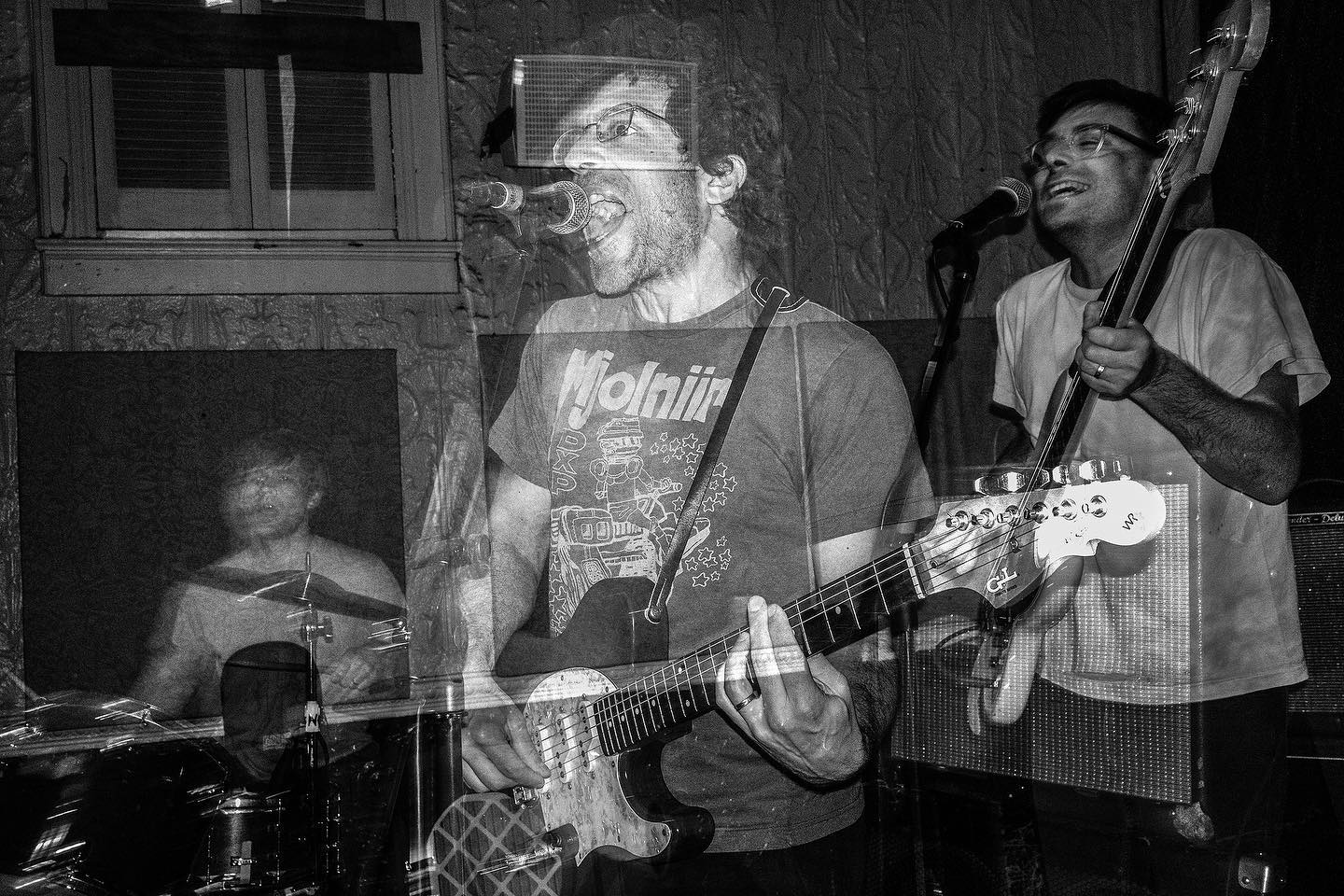 On Earth Day, Record Grouch and Sleeping Giant Glossolalia did a Record Store Day event with Maasaki and Dr. Evilletown. Dr E actually played live over Zoom archived here. I played a solo set of some new songs and am grateful to Jaguar Psychosis for documenting!
Next show will also be solo, SATURDAY JULY 8th at 1pm free outdoors at 18th Ward Brewing, presented by Love Not Money / The Ghost of Cake Shop!